The New 2024 MG Cyberster Sports Car has been Revealed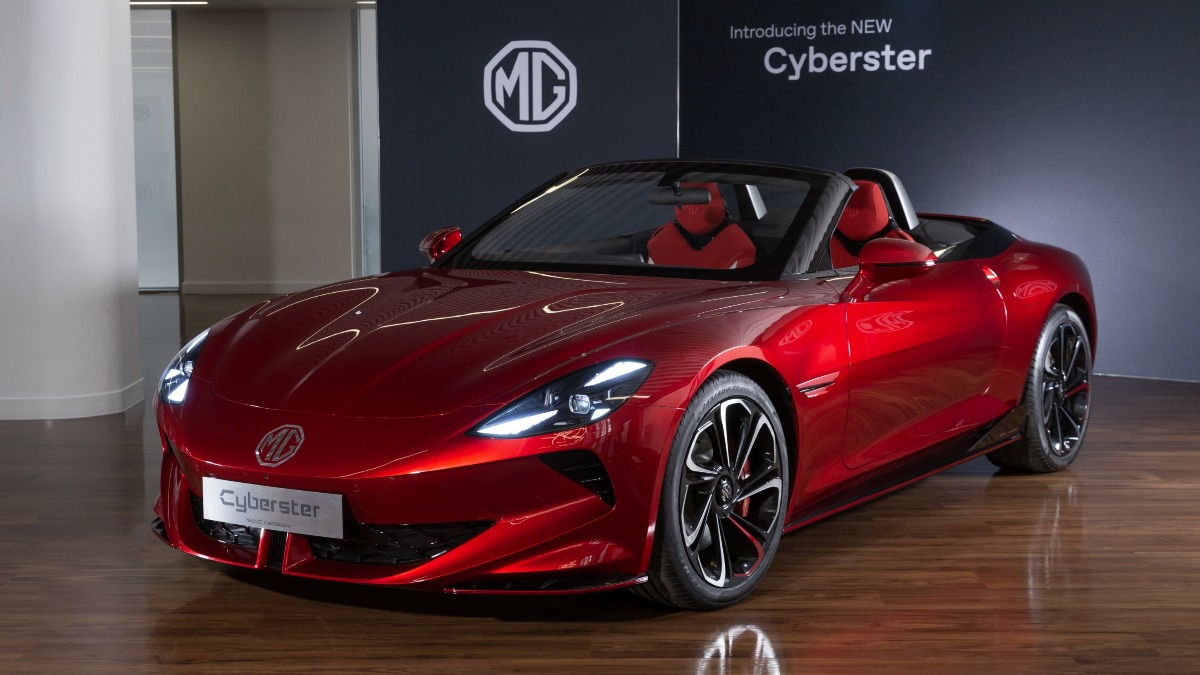 With MG's 100 year anniversary approaching, there was no better time to reveal their new sleek and powerful return to the classics with none other than the MG Cyberster.
The New MG Cyberster - Launching Summer 2024

This electric sports car is MG's first 2 seater vehicle since 2000s with the MG TF, and is ready to break boundaries for the world of Electric cars.

The new MG Cyberster boasts an incredibly impressive and sporty design. The Cyberster is equipped with striking scissor doors to offer a unique sports car experience every time you get in and out of your car, a folding roof to enjoy the sun and making it the perfect car to enjoy long road trips with. The low and lengthy bonnet with soft smooth lines running from the front to the back, this car radiates style in every aspect of its visuals.

The MG Cyberster Car Features

Looks aren't the only thing has to offer, the MG Cyberster has some serious cutting edge technology and an impressive cockpit designed drivers area, equipped with 4 display screens which will provide everything you need including the touchscreen display on the centre console, from music, navigation systems and more.

The Cyberster features a 'yoke' steering wheel, similar to Tesla's style, although the option for a regular steering wheel will be available. And due to the compact nature of the electric drivetrains design, there is potential for the MG Cyberster to offer additional boot space beneath the bonnet, on top of the current boot featured at the back of the vehicle.

On top of this, there will be two models available for the MG Cyberster. The first model is a rear wheel drive with a single electric motor, producing 315PS, and the second model will be a all-wheel drive with 2 electric motors, producing 545PS. More details about the cars performance will be revealed later this year.

The MG Cyberster is set to shake up the competition in the world of electric sports cars, with an estimated purchase price of around £50,000, with more details being released later this year as well. The impressive design, advanced technology and exceptional performance make this Electric sports vehicle a strong contending on the road, and we can't wait to get behind the wheel and experience everything this stunning MG sports car has to offer.