The New Renault Clio E-Tech Hybrid – Redesigned and Reimagined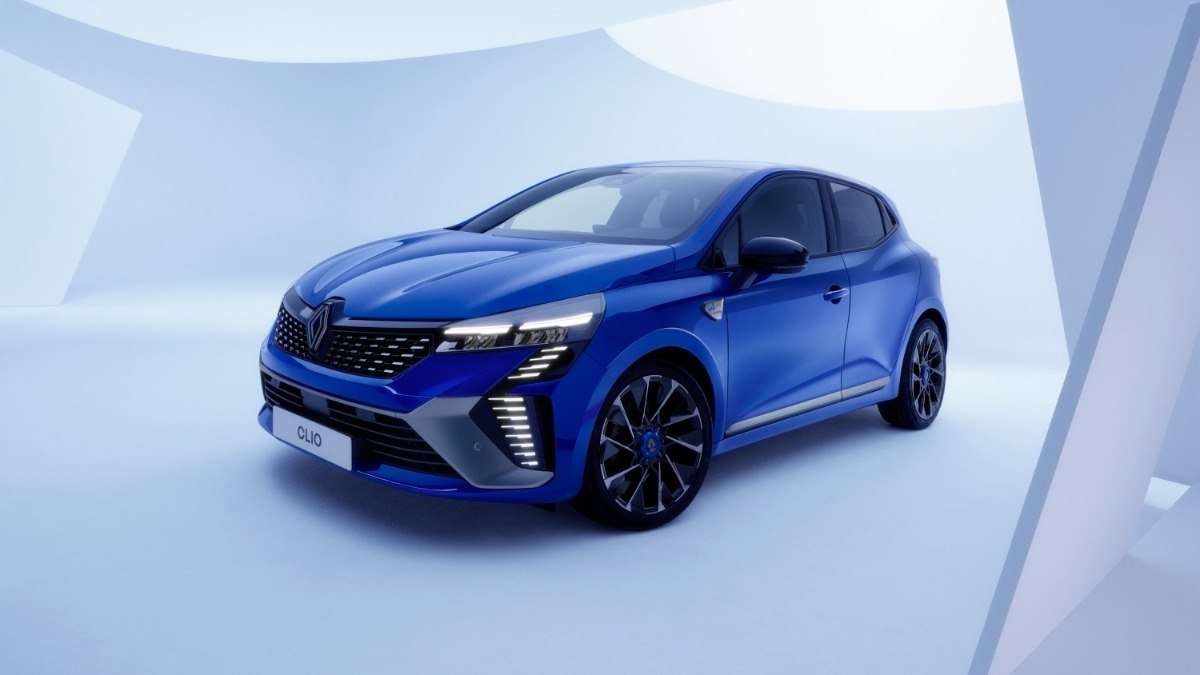 At a time where sustainability and eco-consciousness are at the forefront of our minds, innovtion is what sets Renault apart from its competing automakers. Modern issues require modern solutions, which is exactly why this forward-thinking brand is leading the way in hybrid technology.

What's new?

The Renault Clio E-Tech Full Hybrid has received a refreshing re-design outside and in. Starting with a sportier facelift, new bumper design and updated tail lights. The interior showcases enhanced materials and superior quality - the seats, door panels, and dashboard are crafted from a uniquely developed sustainable fabric. The Clio is well-equipped with modern technology, including a 7" touchscreen infotainment display that supports Apple CarPlay, Android Auto, Bluetooth, and an integrated sat-nav.

The updated aesthetics and convenience are nice touches, but the real developments are within the chassis. With an innovative hybrid powertrain, providing an exceptional range of up to 550 miles, the Clio maximises efficiency alongside minimising emissions. The E-Tech Full hybrid can drive in pure-electric mode up to 40mph. Beyond this, the engine will kick in, yet it may go unnoticed as it seamlessly integrates into your drive. Regenerative braking is another impressive feature, whereby coasting or braking will recharge your Clio's battery.

What comes as standard?

The 'Evolution' version (standard) is full of technology to improve your safety and convenience. Some of these features include: active emergency braking, rear parking sensors, adaptive cruise control and automatic climate control. All of which are included in the On The Road Price of £21,295.

What does the 'Techno' spec offer?

The improved spec "Techno" starts at £22,695 and has multiple upgrades. Such as a central armrest with storage, ambient lighting, front parking sensors, rear view parking camera and wireless smartphone charging. The are also changes to the exterior, chrome styling and tinted rear windows.

What does the 'Espirit Alpine' spec offer?

The top spec 'Espirit Alpine', with prices starting at £24,095, features some exterior changes, such as 'Alpine' detailing and 17-inch diamond cut alloy wheels. The interior has a heated steering wheel, 10" digital driver display, 9.3" infotainment screen and heated, sports seats.

Is the Renault Clio E-Tech Full Hybrid For You?

With its stunning design and innovative technology this hybrid car seamlessly blends style, performance and sustainability alongside reducing your running costs. If you're ready to embrace the driving of tomorrow whilst contributing to a greener future then the Renault Clio E-Tech Full Hybrid is for you.

Click here to find out more about Renault Clio E-Tech Full Hybrid.