Toomey Citroen Southend share showroom with Toomey Peugeot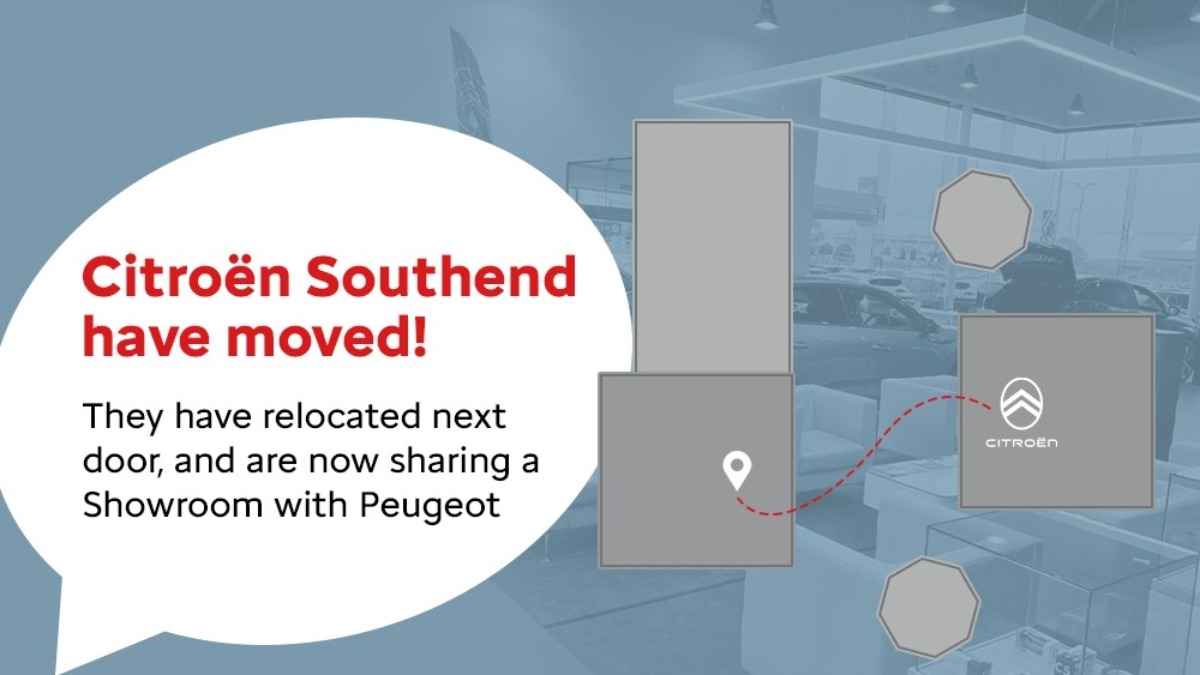 Toomey Citroen has undergone an exciting transformation, moving out and joining together with Toomey Peugeot to share a new showroom!
The joint showroom will offer visitors and drivers a variety of choices, helping to finding their perfect vehicle for their lifestyle. An incredible range of the latest Citroen models on display with Peugeot alongside them for visitants to view.

On display at Citroen Southend are models such as the practical and stylish Citroen C3, the sporty and versatile C5 Aircross, or even the unique and eye-catching Citroen AMI. Alongside Peugeot's models available to view, there's a car here for everyone, whether it be electric, luxury or both for the road.

With both badges being under the umbrella of Stellantis, we believe that these 2 brands together will offer a prestigious and unique showroom experience pairing together for the visitors of Toomey Motor Groups Southend site, with multiple sales professional and expert mechanics ready to offer helpful and informative assistance with your visit.

Toomey Citroen Southend's new showroom offers a fresh experience. This state of the art showroom building houses many of the finest models on the market, ready for your viewing. The staff at Toomey Citroen are prepared and awaiting your arrival in their new shared location with Toomey Peugeot.

The team of experts at Toomey Citroen Southend are committed to providing excellent customer service, with a friendly and knowledgeable approach. They offer a range of services, from servicing and repairs, to finance and insurance options, and are dedicated to helping you find the perfect car for your needs.

So, if you're looking for a new or used car, why not pay a visit to Toomey Motor Groups Southend site and explore the range of vehicles available from both Citroen and Peugeot? You're sure to find the perfect car, with the perfect customer service to match.

Whether you're outside of the Essex area, or close by near to Southend-on-Sea, this joint Toomey Citroen and Peugeot showroom is worth the distance. Discover Citroen's quality range of vehicles on display today at Toomey Citroen Southend.

Follow us on our social media for more information and updates directly from Toomey Motor Group using the links below, and check out our Citroen stock page to see the incredible models you could be viewing at our New Toomey Citroen Southend Showroom!